Newborn baby found abandoned in southwest Atlanta | News
ATLANTA -- Atlanta Police are working to track down the mother of a newborn baby girl found abandoned Monday night.
The child was found on a front porch on Harlan Road in southwest Atlanta around 5:30 p.m. Police said she was hours old, and her umbilical cord was still attached. She was wrapped in a Hello Kitty blanket.
Investigators have nicknamed the little girl Baby Harlan after the street she was found on. They now hope to find the child's mother and ensure she has received proper medical treatment.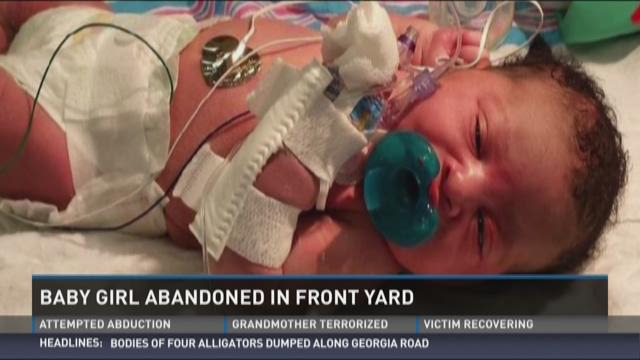 The baby, who is in good and healthy condition, will continue to be observed by doctors before being taken into DFCS custody. 
Anyone with information in Baby Harlan's case is encouraged to call the Atlanta Police Department Special Victims Unit at 404-546-4260.
Georgia has a safe-haven law, which allows a mother to leave a newborn baby at a hospital or medical facility, as long as the baby is no more than one week old.