Man claims Atlanta Public Works damaged his property | News
ATLANTA -- Just when he thought progress had been made, Isaac Oliver is stuck surveying the damage.
"It looks bad from this side," he said. "You've got these two big gaping holes in here. It just ripped the whole fence out."
The damage began with good news -- 4415 Rolling Hill Road in southwest Atlanta is finally clear. Last week, we told you about overgrowth from the property next door covering a fire hydrant. The city of Atlanta took care of it the day our story aired.
But now, the bad news -- the repairs left Oliver's fence mangled and hedges hacked. He said a public works crew got a piece of equipment stuck, ultimately damaging his property. Now, he said he's left with a claim form, and the hassle of getting estimates and hand-delivering them to the mayor's office.
"They should just come out and fix it," Oliver said. "They did it."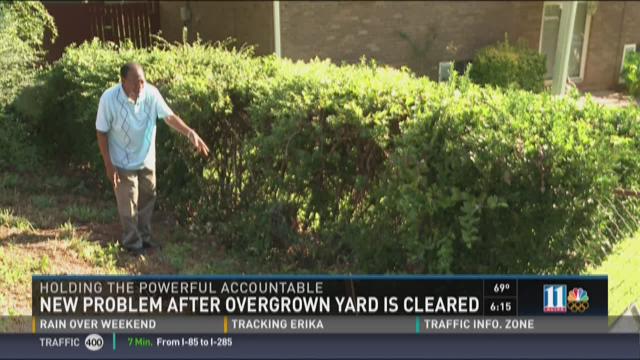 Georgia law and City of Atlanta ordinance says it must be handled this way and can be sent by certified mail. A city spokesperson would not comment on the damage for legal reasons.
A negligent owner left the property beside Oliver's behind. Oliver said he's been stuck living next door to it for the better part of 40 years. But he's still gracious when the city clears it, even as the cycle continues.
"I would call and complain about the yard, and when they came out and cut it, I would call and tell them thanks, which they said nobody ever did that," he said.
Needless to say, this time he isn't calling to say thank you.
Atlanta Code Enforcement has limits to what it can do to take care of a vacant property like 4415 Rolling Hill Road. They are taking its owner to court in a couple weeks to try and take it over for good.