MLK's sister-in-law describes attack | News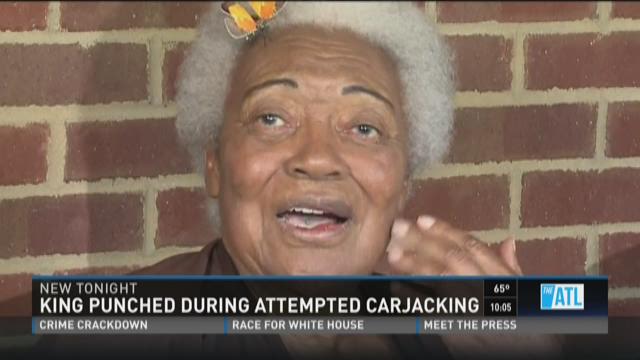 ATLANTA, Ga. -- Naomi King insists she was never scared when a man punched her twice in the face while trying to steal her car Friday night.
But don't let the sister-in-law to MLK fool you, what happened to her was downright terrifying."No, I wasn't scared," King said, adding she has faith on her side.
Just after 5 p.m. Friday, King was returning to her southwest Atlanta retirement community when a man yelled at her demanding she get out of the car.
"I said 'I will not get out of my car.' He said 'I will bust you in your lips,'" King said.
Watch the full interview: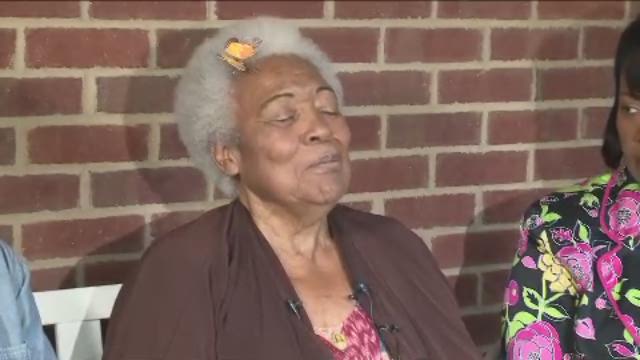 "He gave me a hard lick on my cheek," King said, describing that she was bleeding profusely.
Once again the man demanded King get out of her car and she refuses. He struck her again.
The man ran away. King had only minimal injuries.
Saturday, management at Big Bethel Village joined city leaders and Police Chief George Turner to talk about security at the retirement community.
"They're frustrated," Turner said, "and the last thing we want to have happen is for our seniors to be afraid."
"I moved here thinking I'm gonna be in a safe place and then this had to happen," said Evelyn Thompson who has lived at Big Bethel for two years.
Management said they will be working to increase security measures at the retirement community.
But King was never afraid. The 83-year-old widow of Martin Luther King, Jr.'s younger brother, was heavily involved in the civil rights movement.
And she relies heavily on her faith.
"When he turned away and ran away, I said a quick prayer and thanked God that my injuries was at a minimum," King said.