Teen girl shot in back during attempted home invasion | News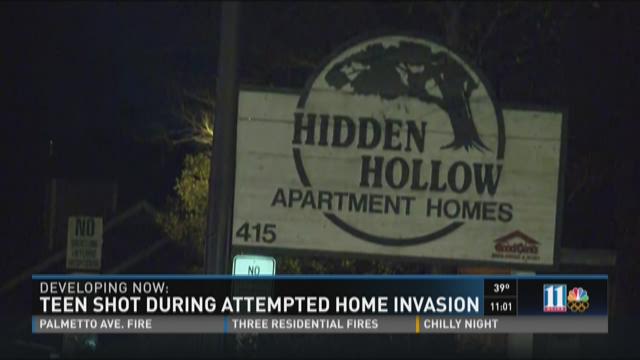 ATLANTA -- A teenage girl is in the hospital with a gunshot wound after an apparent home invasion attempt in Atlanta, Saturday.
The incident happened around 6 p.m. in  the 400 block of Fairburn Road.
Atlanta police spokesperson Kim Jones said that the victim and a friend were returning from an area gas station when a black male in dark clothing approached them by the apartment door and tried to force his way in.
The 16-year-old victim threw a scooter at the suspect and forced the door shut. But the suspect then fired a shot through the door striking the victim in the lower right side of her back.
The bullet traveled through an interior mall and into a stove in the kitchen.
The suspect left the scene with the scooter and has not yet been found. The victim was taken to Grady Memorial Hospital and is said to be in stable condition.
In other news