Store owner's race-fueled rant caught on tape | News
ATLANTA -- The owner of a dry cleaner business in southwest Atlanta is in the middle of a firestorm of criticism after he was caught in a race-fueled rant on camera.
The exchange happened at the Ben Hill Custom Cleaners on Fairburn Road.
"You shouldn't be prejudice in black neighborhoods," said Andy Foster who was recording the video, "you [expletive] are more racist than anybody," said store owner Amin Chaudry in the video.
Video of the incident between the store owner and the black customer has spread like wildfire online. At one point in time, Chaudry tells Foster to "send it to Obama."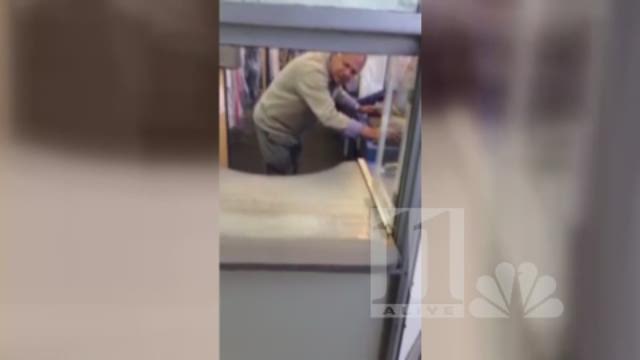 Foster says he started recording after the store owner made racial comments to him.
"If I did something to you that might have been explainable," Foster said, "But to just go on and on like that and to try to belittle me like I'm a child, that kind of rubbed me."
What's worse, Foster says, this all happened in front of his 10-year-old son.
"It angered me. But I thought, we can talk about it," Foster said.
"I didn't know he would be that prejudice and he would be a little racist," said Foster's son, Jayden.
PHOTOS: Dry cleaner controversy
The video has sparked outrage and protest. Neighbors have set up in front of the store with signs saying the owner doesn't respect the community.
The outrage reached such a firestorm that online review site Yelp put a message on the company's page saying they'll delete any comments about the video and not about the store.

11Alive's Ryan Kruger 
asked the owner repeatedly to go on camera but he declined, stating he's too stressed out to speak publicly.
But he did go to YouTube to defend himself. He wrote to one commenter on the video, "Please note that there is always two sides to a story and this rude person started it and it's not my way to be rude or to say these kind of words to anybody.  But, this person took me to that level where I just uttered these words for which I am sorry as a fellow human being and apologize to the community."
The owner tells me Foster called him a terrorist before the video started.
Foster calls this a lie.